My Blog
Posts for: March, 2018
By Stanek Family Dental
March 28, 2018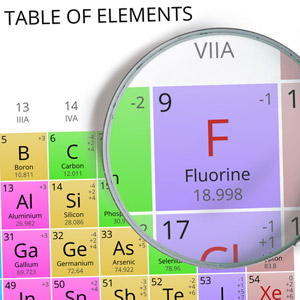 We've known for a long time that fluoride strengthens tooth enamel against decay. We've also learned that fluoride consumption early in life pays later dividends with healthier teeth.
But while fluoride has generally proven safe, too much ingested by young children could cause enamel fluorosis. This condition produces a mottled or streaked appearance in teeth ranging from faint white patches to darker, pitted staining. Fluorosis doesn't harm teeth, but it does make them less attractive.
To prevent this, it may be necessary with your dentist's help to monitor your infant's or young child's fluoride intake and keep it in check. That will depend in large part on where you live, as well as your child's hygiene and eating habits.
Like three-quarters of public water systems, your local utility may be adding fluoride to your drinking water. The amount is governed by federal guidelines, which currently recommend fluoride amounts of no more than 0.70 parts per million of water. The fluoride levels in your water could have an impact on your child's total fluoride intake. You can find out for sure how much fluoride is present in your water by contacting your water utility company.
Another major fluoride source is toothpaste and other hygiene products. You can control your child's fluoride exposure by limiting the amount of toothpaste on their brush. Children under two only need a "smear," while those between two and six need only a pea-sized amount.
Processed foods can contain fluoride if fluoridated water was used in their production. In this case, replace as much of the processed food items in your family's diet as you can with fresh fruits, vegetables and other foods.
Along this line, if you have an infant you want to pay particular attention to feeding formula, especially the powdered form you mix with water. If you're concerned about the amount of fluoride in your water consider other infant feeding options. Besides breast-feeding in lieu of formula, you can also use ready-to-feed pre-mixed with water (usually lower in fluoride) or mix powdered formula with bottled water specifically labeled "de-ionized," "purified," "demineralized," or "distilled."
This can be a lot to keep up with but your dentist can advise you. Fluoride is still a potent weapon against tooth decay and a safeguard on your child's current and future dental health.
If you would like more information on the relationship between fluoride and your child's dental health, please contact us or schedule an appointment for a consultation. You can also learn more about this topic by reading the Dear Doctor magazine article "Tooth Development and Infant Formula."
By Stanek Family Dental
March 13, 2018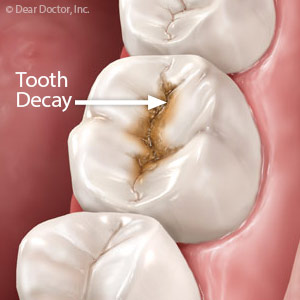 Families of children with chronic conditions face many challenges. One that often takes a back seat to other pressing needs is the prevention of tooth decay. But although difficult, it still deserves caregivers' attention because of the dental disease's potential long-term impact on oral health.
Chronically ill children are often at higher risk for tooth decay, most commonly due to challenges in practicing effective oral hygiene. Some conditions create severe physical, mental or behavioral impairments in children's ability to brush and floss: for example, they may have a heightened gag reflex to toothpaste in their mouth or they may not be able to physically perform these tasks on their own.
Some children may be taking medications that inhibit salivary flow as a side effect. Saliva is critical for disease prevention because it both neutralizes mouth acid (which can erode tooth enamel) and is a first line of defense against disease-causing bacteria. And a child's diet, while designed to support treatment of their chronic condition, may conversely not be the best for supporting their dental health.
It's best if caregivers and their dentists develop a strategy for decay prevention, which should include the following:
Regular dental visits beginning at Age One. Besides monitoring dental health, dental visits also provide cleanings and other preventive measures like topical fluoride or sealants;
Brushing and flossing support. Depending on a child's physical and mental capacities, caregivers (or an older sibling) may need to model brushing and flossing, or perform the tasks for the child;
Medication and diet changes. If medications are causing dry mouth, caregivers can speak to their physicians about possible alternatives; likewise, they should see if modifications can be made to their diet to better support dental health.
Boosting salivary flow. It's especially important with children who have dry mouth to drink more water or use aids (like xylitol gum or candies) to boost salivary flow.
Although it requires extra effort and time to give attention to a chronically ill child's dental health, it's well worth it. By working to prevent tooth decay early in life, these children will be more likely to enjoy good dental health in the future.
If you would like more information on dental care for children with special needs, please contact us or schedule an appointment for a consultation. You can also learn more about this topic by reading the Dear Doctor article "Managing Tooth Decay in Children with Chronic Diseases."