My Blog
Posts for: June, 2021
By Stanek Family Dental
June 16, 2021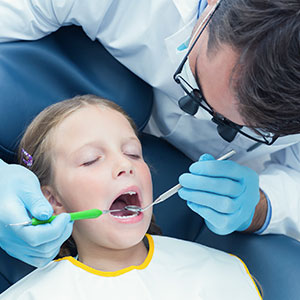 There are different ways to ease a child's potential nervousness with dental visits, like starting those visits around their first birthday or seeing a pediatric dentist who specializes in children. But even doing those things won't guarantee your child won't develop some form of dental anxiety, which could complicate their dental care.
To help make appointments easier for anxious children, many dentists use conscious sedation as a means of helping them relax. With this technique, the dentist administers a mild sedative to the child to take the edge off their nervousness, while allowing them to remain awake during treatment.
Sedation isn't anesthesia, the means we use to stop pain during treatment (although sedation may be used with anesthesia). Rather, sedation reduces emotional fear and anxiety. And unlike general anesthesia, a sedated child can still breathe without assistance and, depending on the depth of the sedation, respond to physical and verbal stimuli.
In most cases, children are administered sedation medications by mouth, usually as a syrup, although on occasion it might be delivered intravenously with an IV. The dose is usually given some time before their treatment session after the dentist has evaluated them. Dentists mostly use mild sedatives like Midazolam or Hydroxyzine with very little risk of side effects for children.
During the procedure, a designated staff member continually monitors the child's vital signs. Besides heart rate, pulse and respirations, they may also check the child's exhaled carbon dioxide levels to ensure they're breathing normally.
After the treatment session is over, staff will continue to monitor the child until their vital signs return to pre-sedation levels. If the child is of driving age, they'll need someone to drive them home. Children who've been sedated should remain home for the rest of the day, but they can usually return to school the next day depending on what kind of dental work they've undergone.
Dentists follow strict protocols for pediatric sedation adopted by the American Academy of Pediatrics, the American Dental Society, and the American Academy of Pediatric Dentistry. In addition, many states have also established processes for administering sedation therapy. It's a safe and effective method to ease a child's anxiety over their dental visit.
If you would like more information on making dental visits easier for kids, please contact us or schedule an appointment for a consultation. You can also learn more about this topic by reading the Dear Doctor magazine article "Sedation Dentistry For Kids."
By Stanek Family Dental
June 06, 2021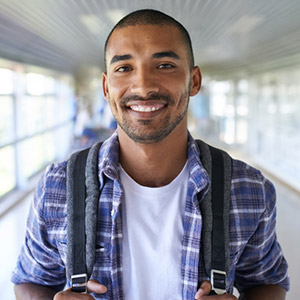 Though it sounds like an elite academic society, "The Freshman 15" is anything but. The phrase stands for the weight, pegged at 15 pounds, that many incoming students gain in their first few months at college—the result of poor dietary habits brought on by a hectic schedule and newfound freedoms.
These and other habits have consequences—and not just for unwanted pounds. Many can lead to dental problems, which could continue to overshadow a student's oral health long after college is over.
Here, then, are 5 tips to pass along to your newly minted college student (or anyone else, for that matter) to keep their teeth and gums as healthy as possible.
Brush and floss daily. While a hectic course load beckons, a student should still make time every day to brush and floss their teeth. Along with regular dental cleanings, these two tasks remove the daily buildup of plaque, a bacterial film that causes dental disease. Daily oral hygiene is good insurance against developing future tooth decay and gum disease.
Cut back on sugar. A student may rely on sugary snacks for a boost of energy throughout their day, but it could be setting them up for dental disease. That's because harmful oral bacteria also feed on sugar. Choose instead real, whole foods and snacks that are better for teeth—and for avoiding those dreaded freshman pounds.
Limit acidic beverages. Besides added sugar, sodas, sports and energy drinks also contain acid, another ingredient unfriendly to teeth. During prolonged contact, acid softens and erodes the mineral content in tooth enamel, opening the door to tooth decay. Those who drink these kinds of beverages should limit their consumption as much as possible.
Don't smoke. Smoking dries out the mouth, preventing saliva from buffering the acid that causes tooth decay. Its main ingredient nicotine restricts the mouth's blood vessels, further increasing the chances of dental disease. Tobacco use in general, including smoking, is also a key risk factor for oral cancer.
Avoid mouth "jewelry." It might be the bomb on campus, but lip rings, tongue bolts and other mouth jewelry can cause dental damage. Besides the possibility of chipped teeth, metal jewelry in or around the mouth is more likely to cause infection. Better to skip this fashion statement for healthier teeth.
If you would like more information on good oral practices, please contact us or schedule an appointment for a consultation. You can also learn more about this topic by reading the Dear Doctor magazine article "10 Health Tips for College Students."